The studio subcommand is used to integrate scenes from datasets and provides a visual interface to annotate the scene.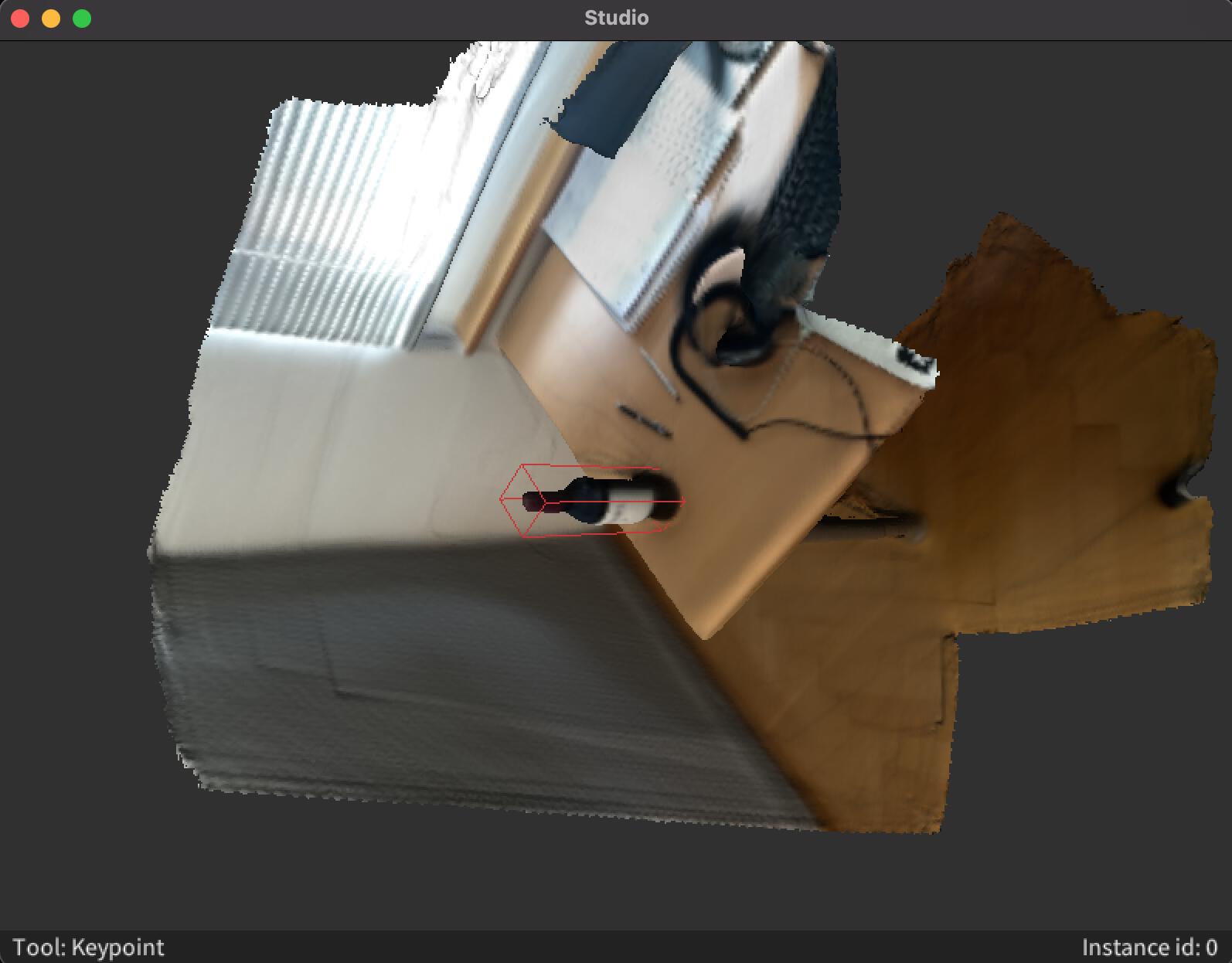 Reads color and depth images from a scene to compute the trajectory of the camera and produces a mesh of the scene. After this has been done, the scene can be opened in the Studio with the open command.
The scene directory has to follow the dataset format.
| name | default | choices | description |
| --- | --- | --- | --- |
| scenes | | | Path to the directory containing the scenes to integrate |
Opens a scene in the Studio graphical interface. Before a scene can be opened, it has to be integrated with the integrate command.
Plays through images in the scene with overlayed 3d annotations.
| name | default | choices | description |
| --- | --- | --- | --- |
| scene | | | Path to a single scene to open |
cmd+s to save.
k switches to the keypoint tool.
v switches to the move tool.
b switches to the bounding box tool.
Visit our issue tracker for help and direct support.